Come! Here is the market!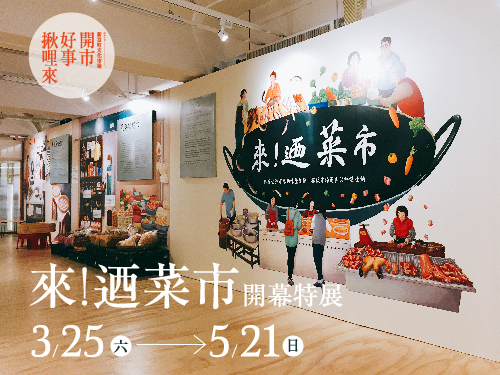 2017-03-25 10:00 through 2017-05-21 18:00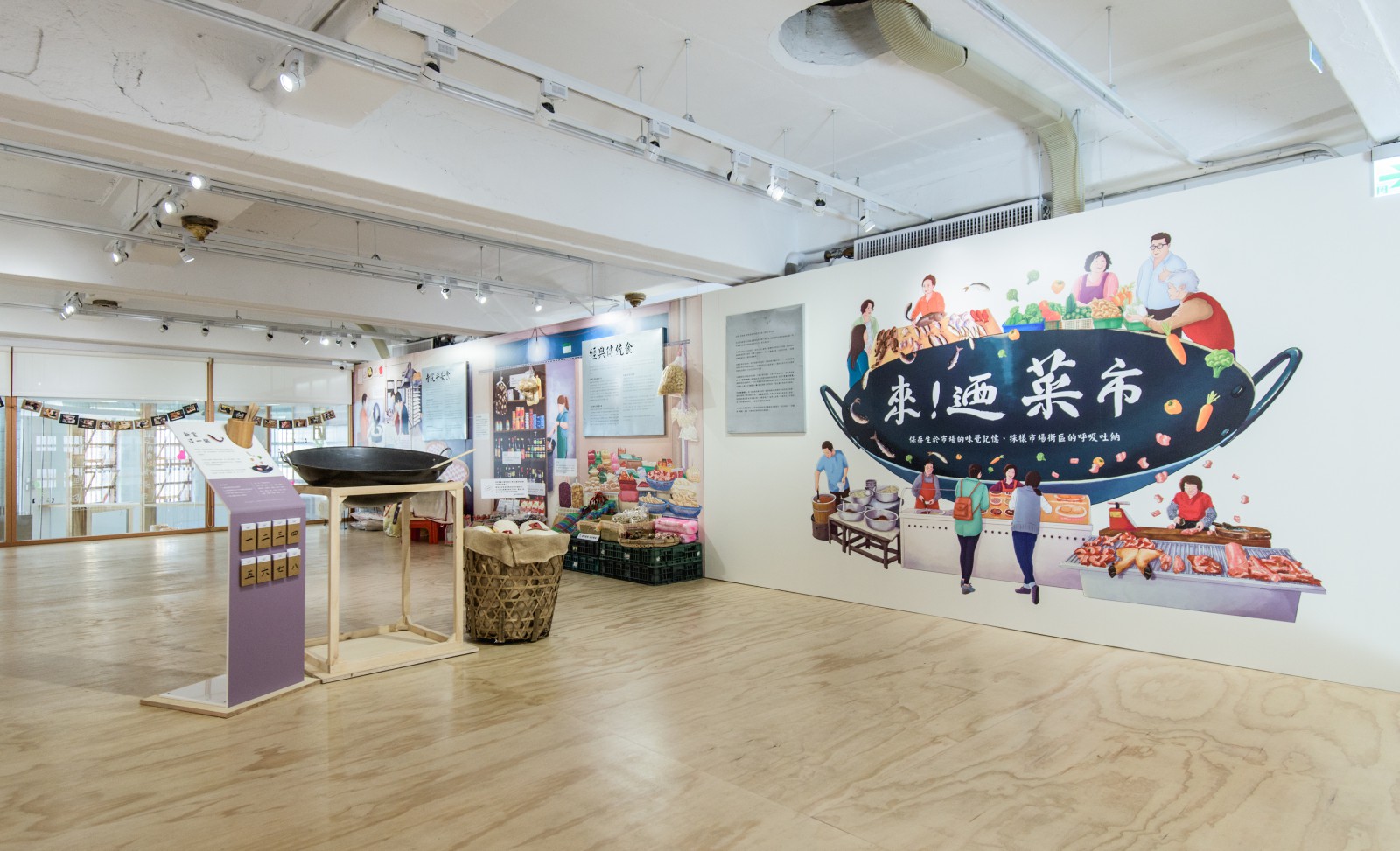 About the Exhibition
Reminiscence of the taste sealed in the market.
Capture the impulse pumping inside the block.
Here is the invitation and a calling for whomever is familiar with the market or not.
The exhibition cordially invites you to switch on the tunnels of your senses, let go all your presumptions whatsoever, so as to see into the historical context, which forms Taiwanese local taste in the section of "Classic Tastes in the Tradition", which is represented by cuisines set in Xinfu Market. In the section of "Cuisine with Peaceful Mind in the Temple", you can glimpse the process of how tribes formed, which implies the interaction of how our demand from markets regarding physical satisfaction and our pursuit of religious consolation regarding mental satisfaction. You are also welcome to get what you need to cook your own tastes-in-the-market as you draw the lots from "The Pot of Xinfu."
In the "Classroom of Tastes-in-the-Market," you are going to apply your five senses to acquaint various tastes in the alleys from new perspectives. In the section of "Behind the Scenes of Market," you will see how vendors work in the market and learn about their stories. The last but not the least stop is for you to set off with us toward the market! We will certainly appreciate how you collect those treasurable moments as you go into the market, immerse yourself for observation, participation, and create our own life-in-the-market all together!
Curatorial Team Introduction
Mangia Food and Agriculture Studio
Mangia Food and Agriculture Studio is a team featuring food education with creative forms. MFA's mission is to share stories behind food in a diverse way such as event, school curriculum, curation and more. We believe that food education is down-to-earth and could be experienced with surprise in everyday life.
Date
25 March – 21 May 2017
Curatorial Team
Organiser | JUT Foundation for Arts and Architecture
Curator | Mangia Food and Agriculture Studio
Exhibition Executive | Wei Huang
Planner/Copywriter | Chi-Nung Chen, Yu-Chen Kuo
Designer | Wei-Hsuan Shih, Tiana Shih, Fu-Chu Cheng, Yi-Yu Chuang
Photographer | SHAME love