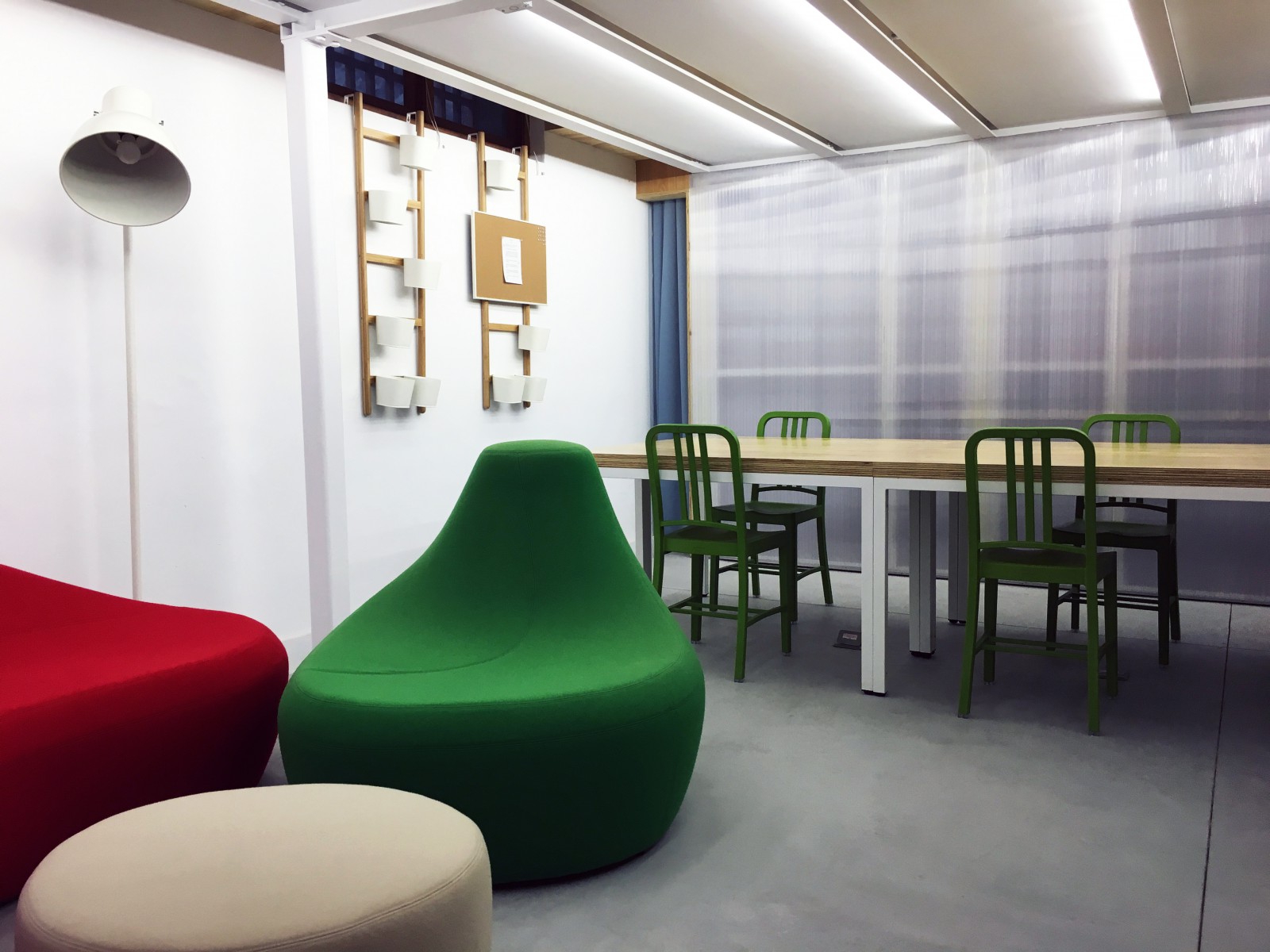 We offer a free relaxing shared workspace for people who go for things about Wanhua District, prefer flexible workspace, adore issues about life-in-the-market, look forward to encountering amazing people and stories in the old community, and are ready for go through the regenerating process of the old market together.
Our shared workspace is located inside the old market. With simple and sophisticated design, people can work in the spacious surroundings, which equipped with sofa zone at south side for inspiring creativity in a cozy and comfy atmosphere.
We sincerely invite you to bring your laptop and ideas to join U-mkt. You can discover people and friends to work out common passion and share information for brain-storming. Surely it will infuse various energies and creativity into this almost one-hundred-year-old market.