The Progress of Project UrbanCore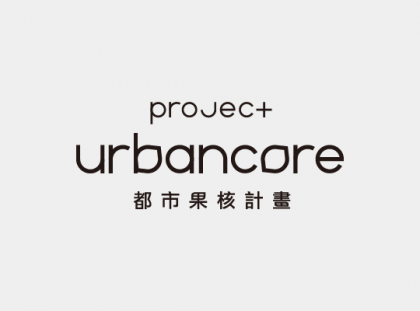 JUT Foundation for Arts and Architecture (hereafter as JUT Foundation) has been initiated to promote Project UrbanCore in 2010. The purpose is to re-awaken energy and illumination of certain space in the community and endorse the collaboration with people from the fields of art, design, architecture and the like in a long run, so as to establish a platform which well assembles and communicates creative capacity. In 2010, Project UrbanCore was initiated thanks to its maternal enterprise, JUT GROUP, offered some buildings left unused in the old urban area. In 2011, JUT Foundation endeavored to transform Chung Shan Distribution Branch of Taiwan Tobacco & Liquor Corporation into Chung Shan Creative Hub URS 21, which rearranged the unused space and uplifted its dimension to be the vision for transition. The operation of Chung Shan Creative Hub URS 21 was due to June of 2014. After this, Project UrbanCore, represented by JUT Foundation, obtained 9-year operating rights of Taipei City historical site, Xinfu Market. This signifies the third realized location in the vision of making old & new space arrangement co-existence possible, and expects to be the new catalyst for old urban area, Wanhua.
Management Orientations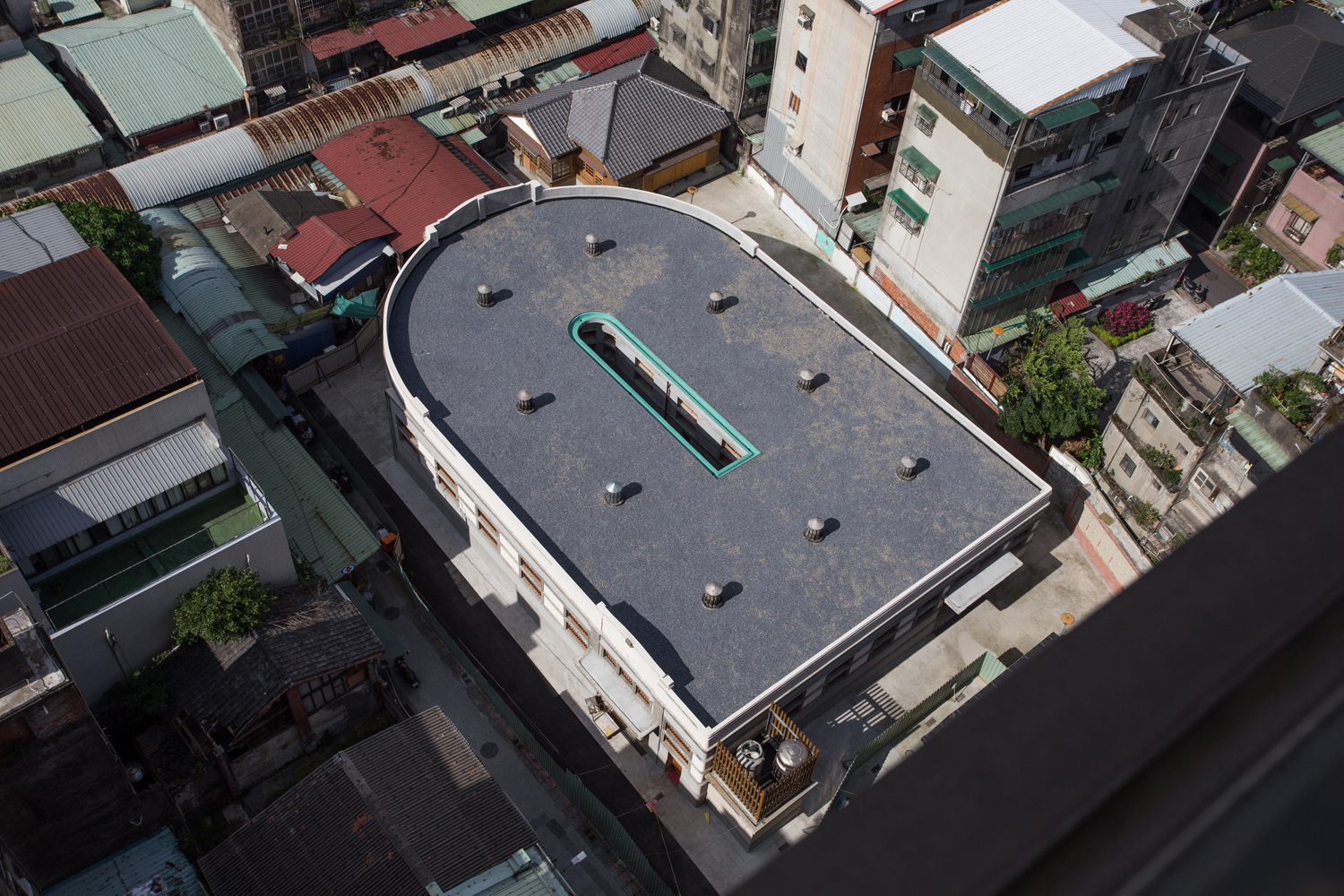 The main body of Xinfu Market is designated o be the historical site of Taipei City owing to the building built during Japanese rule is reserved till now. However, the original significance of Xinfu Market was for trading foodstuff and as social and everyday life occasion, which has to be transited in accordance with different space orientation. In 2017, U-mkt was launched for re-orientating and re-designing the mode of this cultural asset and operation phase by phase, so as to respond the local demand and pass through the vitality of this space. Besides, the idea is also to investigate and develop the public significance with positive spirit and sustainability. Accordingly, the management orientations are as below,
To transform this market to be a space for food education.
To make this historical site to be a basis for social issue discussion.
To form this venue to be a platform communicating the local and communities external to it.
As for space arrangement, there are kitchen lab, forum, gallery, permanent exhibition of introducing the context of market history, co-working space, office, studio, café, and etc… The idea is to introduce multiple energy from cities, architecture, art, design, culture and so forth, so as to have users who from then-and-now, or different times to be together, and expect such positive reaction to activate the forming of cultural realm with public significance.
Concepts of Architectural Design
Yu-Han Michael Lin, Germany-based architect, was in charge of the design of rearranging the space of U-mkt, and Behet Bondzio Lin Architekten and Fugu Arch Builders for the construction. Regarding the change of the market functions, and the intention to make the grand-scale spatial structure corresponding to the new functions, Michael Lin implanted two semi-transparent thick walls hanging up there in the market, and the thickness is rather compatible to the one with original stalls. The line-feature of these two thick walls also highlight the outline of its U-shaped space. This design manifests the space division among exhibition, office, and visit. Furthermore, these two thick walls lead to two extensions in-between, which extend applicable mezzanine and maintain the windows originally set high up there for ventilation as well.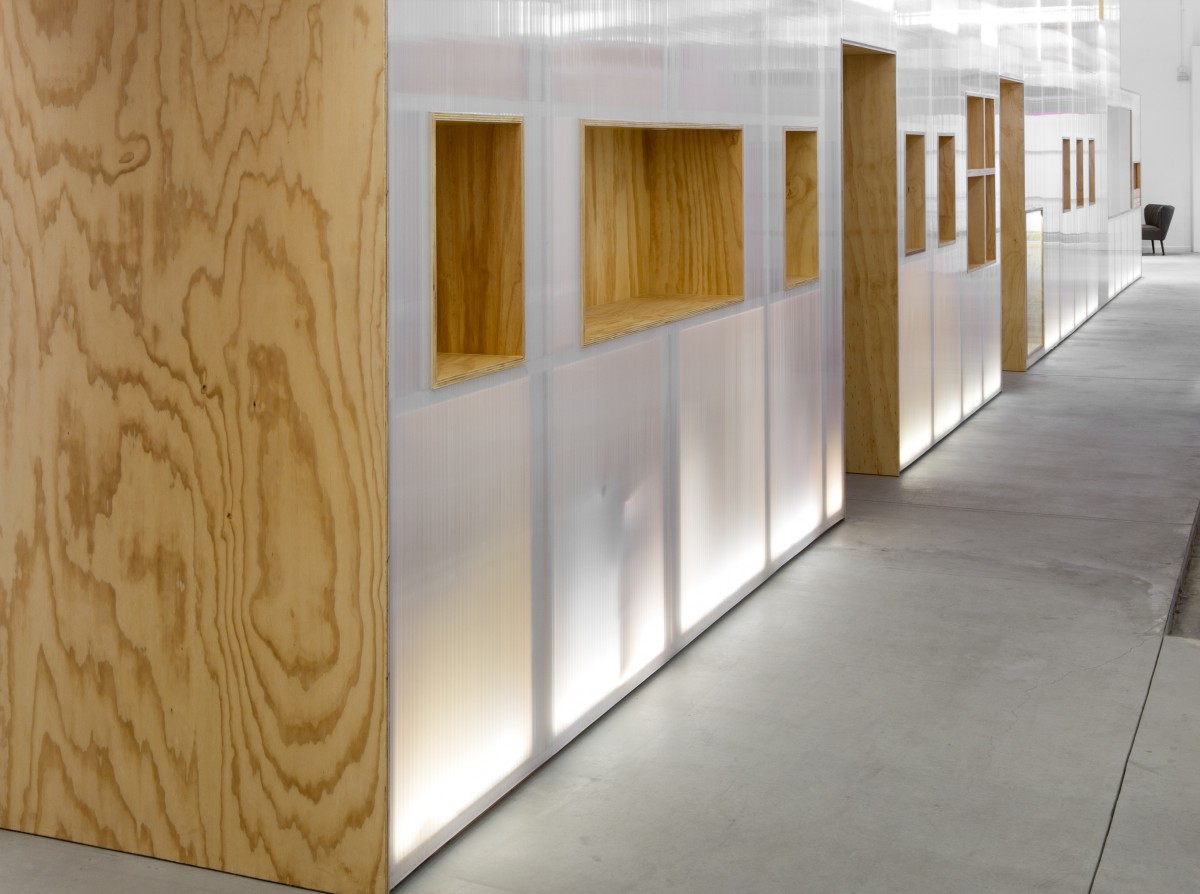 The thick walls are made by light wood frame construction, and thanks to its integral structure and lightness, they can be set up completely without affecting the original structure of this historical site. These semi-transparent thick walls are also good for containing, assess-signifying, lighting, and exhibiting, which allow the whole space to be divided into several separate multi-use space. Owing to all required wires contained in these walls, visitors can feel totally free to enjoy the original structure of this historical site.


The application of semi-cylindrical fair-faced concrete is represented on the south side of U-mkt. It is newly constructed for more public facilities. Its ground floor is for public toilet, including an accessible toilet, and a babycare room. The first floor is office. This newly-constructed building is expected to be side by side with the original historical site, and to be the new cultural site of west side of Taipei in near future.