Flesh ╳ Bone City: U-mkt Summer Screen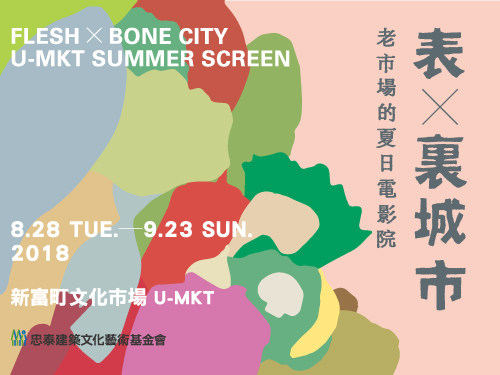 2018-08-28 10:00 through 2018-09-23 18:00
About the Film Festival
Every mesmerizing thing entails complex two-sidedness in which the two sides appear mutually conflicting yet, most of the time, mutually referential. A city has its own flesh and bone, a mapping of its appearance and substance. The appearance represents natural endowments seen explicitly, while the substance contains cultural traits to be excavated carefully. This also applies to films. Watching a film on the screen is little less than a journey from vision to sensation. A city is a dead ringer for a film, and we can highlight its innumerable connotations only through constant shift of perspectives and positions.
"The Professionals' Songs" and "The Images of Urban Life" are the two themes running through this film festival. They not only give prominence to the professional spirit in the trades closely connected with the market, but also traces people's shuttling between city and countryside as well as the ensued change in their values and philosophy of life. In sum, Flesh X Bone City actively engages in the socio-cultural modernology by virtue of an excellent selection of films.
Curator
Dot Connect Studio Ltd.
It was found in 2012 and has been devoting to indie film developing, film production, film literacy education, film festival programming, cross-media image creation and moving image exhibition since then. Aim to help the independent filmmakers for developing ideas and concepts, for organizing proposals and scripts, field research, marketing analysis, fund raising, production and distribution. From 2017 May to 2018 April, Dot Connect Studio Ltd. has taken the position of film curating for Fuzhong 15 Cinema (the art house cinema owned by New Taipei City Government).
Screening Schedule of Feature Films
★ With Q&A or Introduction
⚠ Non-English films screened without English subtitles
0+ General audience
6+ No children under 6 allowed. Children aged 6 to 12 must be accompanied by an adult.
Mon

Tue

Wed

Thur

Fri

Sat

Sun

8/27

8/28

8/29

8/30

8/31

9/1

9/2

14:00
Another Year
181min│0+

│

⚠

14:00
Inland Sea
122min│0+│★

⚠

19:20
Downtown Dance
89min│0+

│

⚠

18:20
Jimami Tofu
121min│0+

│

⚠

18:20
A Journey with Invisible Friends
118min│0+

│

⚠

9/3

9/4

9/5

9/6

9/7

9/8

9/9

14:00
Counting
111min│6+

14:00
A Journey with Invisible Friends
118min│0+│★⚠

19:20
Meishi Street
85min│6+

18:20
Inland Sea
122min│0+

│

⚠

18:20
Jimami Tofu
121min│0+

│

⚠

9/10

9/11

9/12

9/13

9/14

9/15

9/16

14:00
City of Gold
90min│6+│★


14:00
Up Down & Sideways 83min│0+│★

19:20
Ama-san
112min│0+

19:20
Counting
111min│6+

18:20
Meishi Street
85min│6+

18:20
Where Are You Going
130min│0+│⚠

9/17

9/18

9/19

9/20

9/21

9/22

9/23

14:00
Ama-san
112min│0+

14:00
Where Are You Going
130min│0+│★⚠

19:20
City of Gold
90min│6+

19:20
Up Down & Sideways
83min│0+

18:20
Another Year
181min│0+│⚠

18:20
Downtown Dance
89min│0+│⚠
Short Films Exhibition
Tue-Fri
The Professionals' Songs│10:00; 14:00
The Images of Urban Life│12:00; 16:00
Sat-Sun
The Professionals' Songs│10:00
The Images of Urban Life │12:00
Introduction of Feature Films
[OPENING FILM]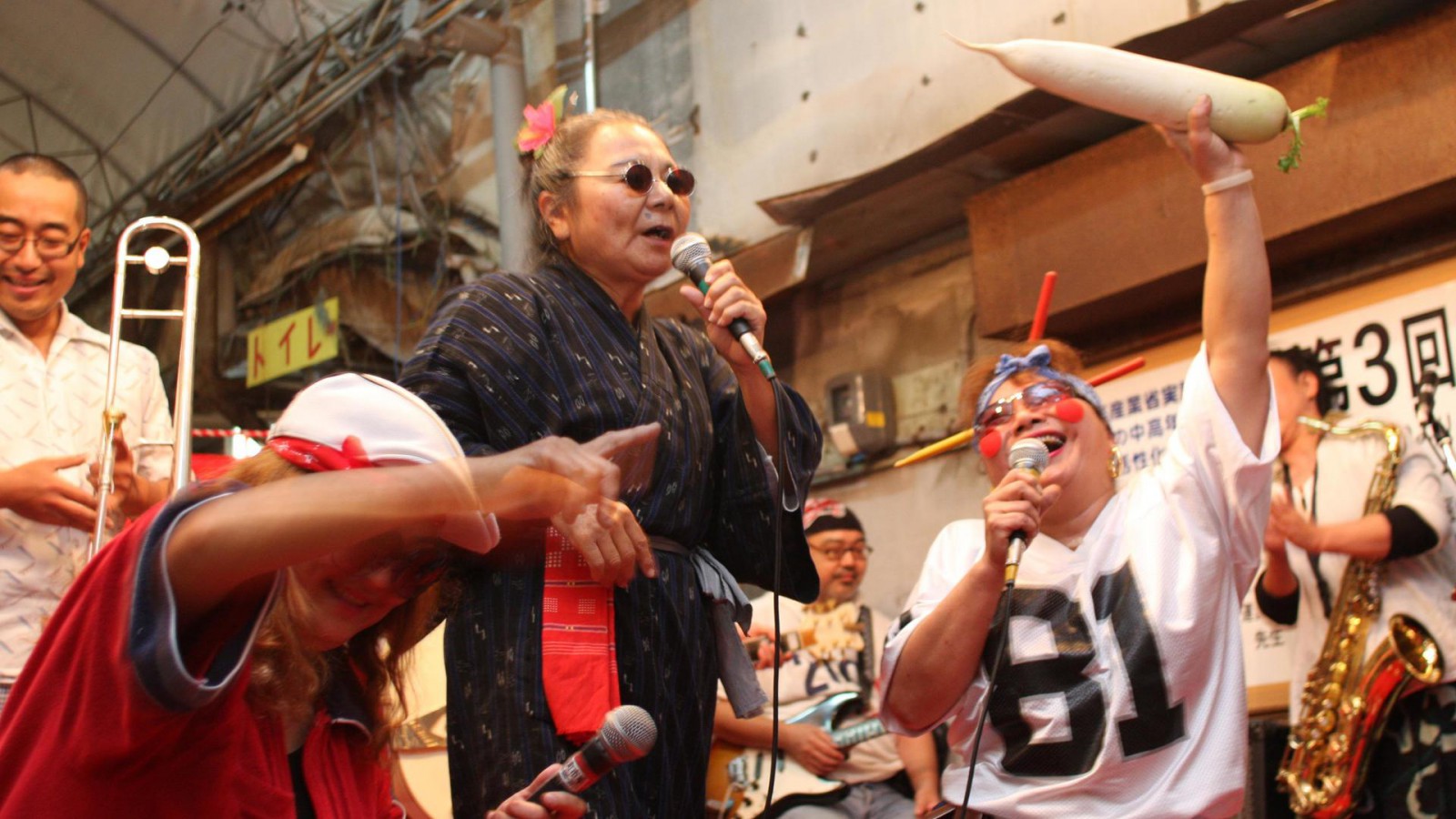 Taiwan Premiere
Downtown Dance
Yoshitaka Nitta│Japan│Documentary│2012│Color│89min│0+
8/28 Tue 19:20、9/23 Sun 18:20
A documentary about residents of a shopping district in Okinawa Prefecture's Naha City. It records the volunteers who strive to revitalize the market with "music" as their keyword. At a time when the hollowing out of cities is being decried, there are people who are trying to restore urban vitality. At the Sakae-machi market in Okinawa Prefecture's Naha City, volunteers aim to revitalize the shopping area with their music. The market gradually comes to life with events like the Sakae-machi Market Night Stall Festival.
---
[The Professionals' Songs]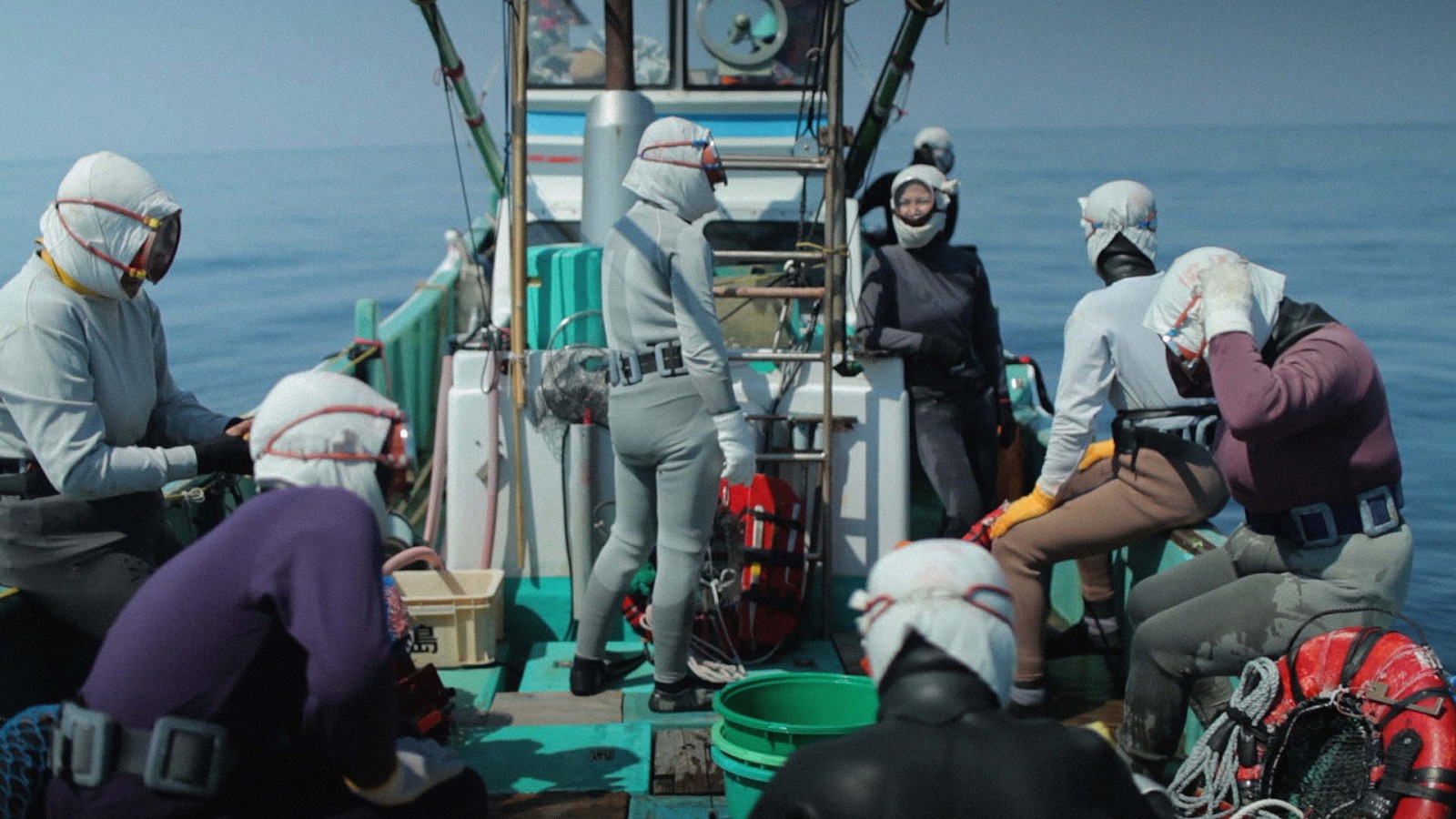 Ama-san
Cláudia Varejão│Portugal, Japan, Switzerland│Documentary│2016│Color│112min│0+
9/12 Wed 19:20、9/22 Sat 14:00
Ama-San, the "sea women" of Japan, continue a 2000-year tradition of diving for seafood. The pearls from the oysters made them a symbol of power, beauty and spirituality. What they do challenges not only the traditional role of women in oriental society, but also the nature of femininity itself.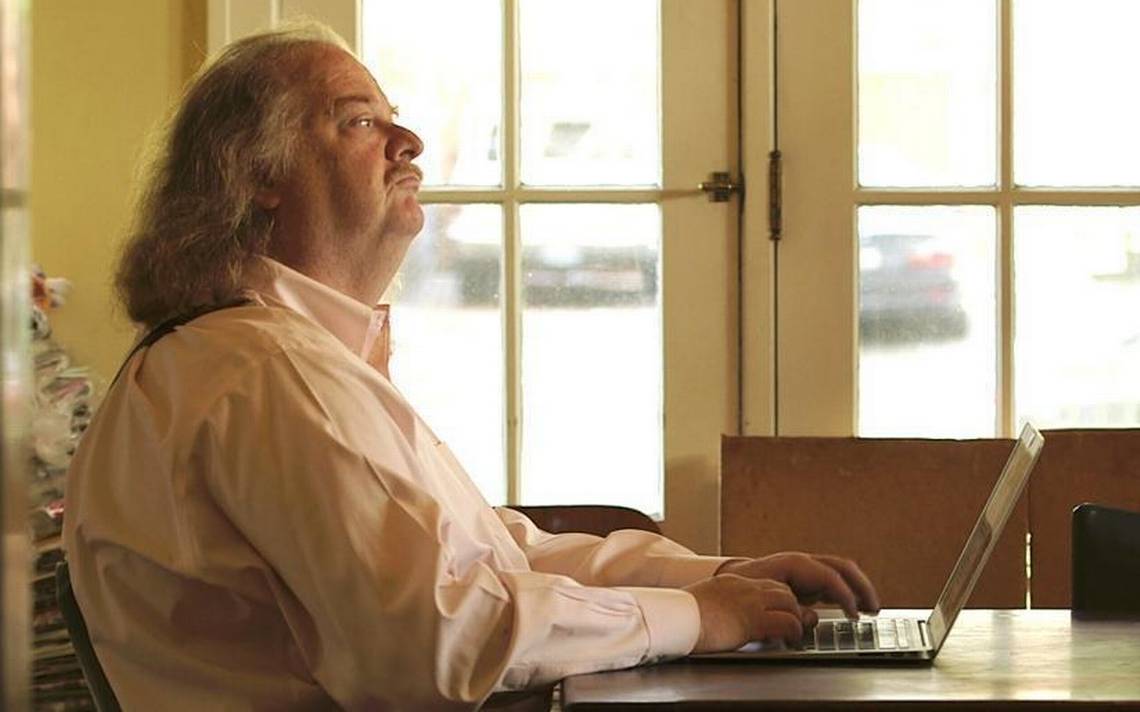 City of Gold
Laura Gabbert│USA│Documentary│2015│Color│89min│6+
9/15 Sat 14:00★、9/19 Wed 19:20
City of Gold profiles Pulitzer Prize-winning food critic Jonathan Gold as he explores his hometown of Los Angeles in search of great eats. His odyssey includes Michelin-starrred restaurants, taco trucks, and strip-mall pho joints, and highlights how L.A.'s immigrant communities have given rise to a kaleidoscopic culinary diversity.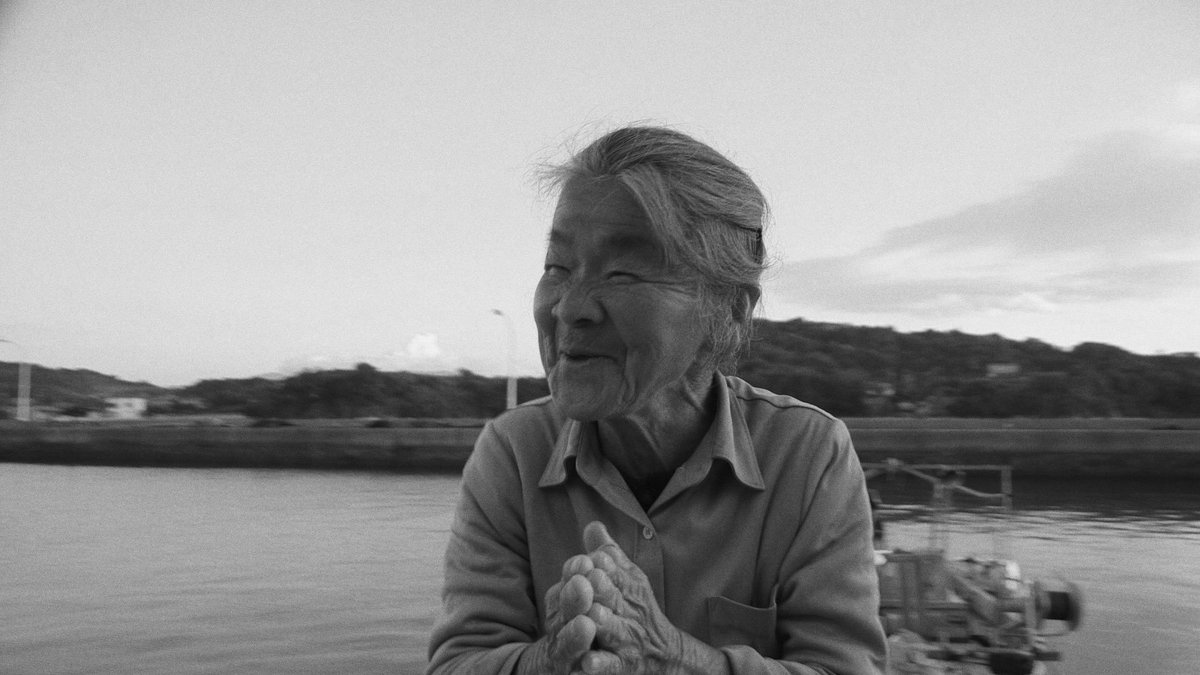 Taiwan Premiere
Inland Sea
Kazuhiro Soda│Japan, USA│Documentary│2018│B&W│122min│0+
9/2 Sun 14:00★、9/8 Sat 18:20
Forsaken by the era of modernization of post-war Japan, Ushimado, a town so beloved by film director Shohei Imamura that he set two of his films there ("Black Rain", "Dr. Akagi"), is rapidly aging and declining. Its rich, ancient culture and the tight-knit community are also on the verge of disappearing. Portrayed in black and white photography, this latest observational documentary by Kazuhiro Soda ("Campaign", "Mental", "Oyster Factory") poetically depicts the twilight days of a village and its people by the dreamlike Inland Sea.
Taiwan Premiere
Jimami Tofu
Jason Chan, Christian Lee│Singapore│Drama│2012│Color│121min│0+
9/1 Sat 18:20、9/9 Sun 18:20
A Chinese Singaporean chef, formerly working in Tokyo, finds himself in Okinawa begging a disgruntled old chef to teach him traditional Okinawan food. A top Japanese food critic finds herself in Singapore on an eye opening discovery of Southeast Asian cuisine. In reality both are looking for each other after an emotional breakup years ago. Emotionally crippled by their breakup he searches her home-town for her but discovers instead the art of traditional Okinawan food. Through it he learns the incredible balance of two cultures: Chinese and Japanese - a balance they never had in their relationship. When she suddenly appears in Okinawa looking to find closure, he cooks and serves her their final meal. Through it she discovers what she had been yearning for all these years.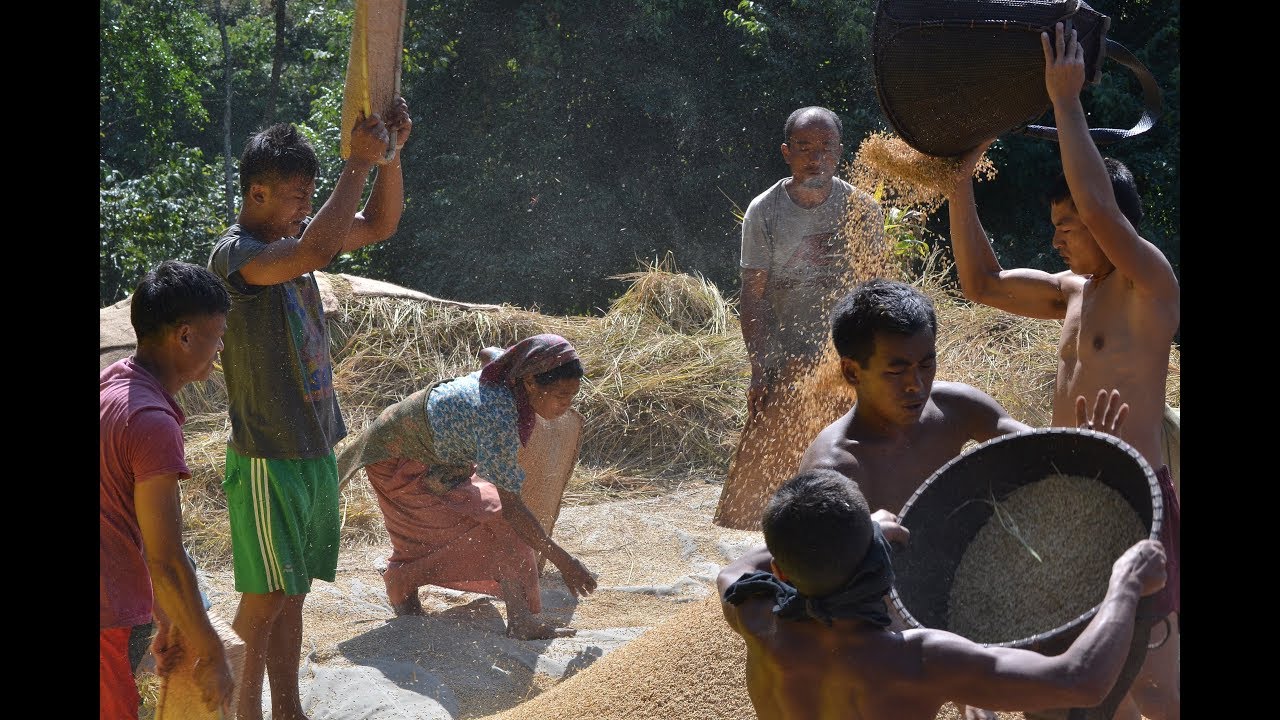 Taiwan Premiere
Up Down & Sideways
Anushka Meenakshi, Iswar Srikumar│India│Documentary│2017│Color│83min│0+
9/1 Sat 18:20、9/9 Sun 18:20
As they work in cooperative groups — preparing the terraced fields, planting saplings, or harvesting the grain and carrying it up impossibly steep slopes — the rice cultivators of Phek sing. The seasons change, and so does the music, transforming the mundane into the hypnotic. The love that they sing of is also a metaphor for the need for the other – the friend, the family, the community, to build a polyphony of voices. Stories of love, stories of the field, stories of song, stories in song. Up down and sideways is a musical portrait of a community of rice cultivators and their memories of love and loss, created from working together on the fields.
---
[The Images of Urban Life]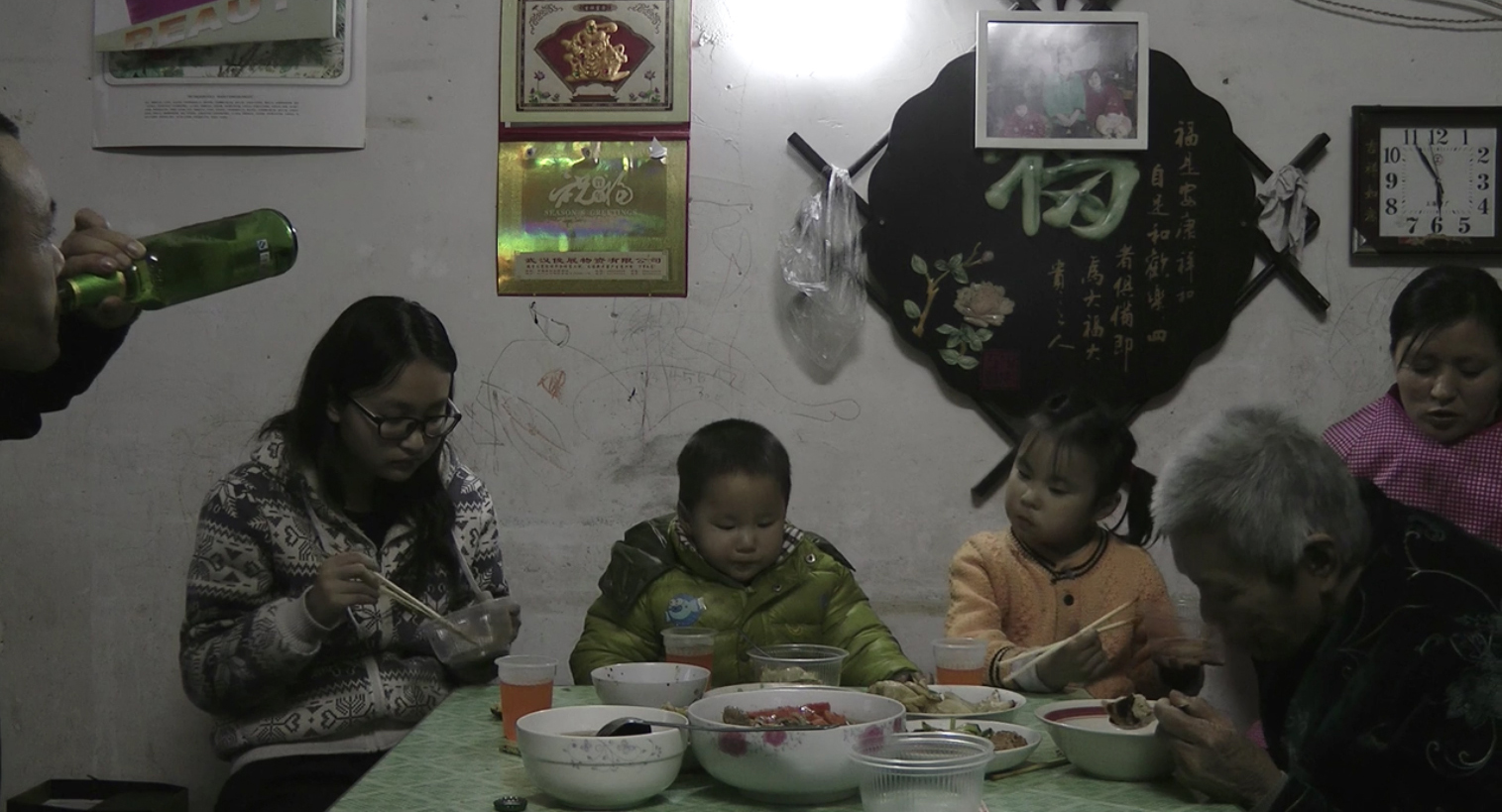 Taiwan Premiere
Another Year
Zhu Shen-Gze│China│Documentary│2016│Color│181min│0+
9/1 Sat 14:00、9/22 Sat 18:20
The film is made up of 13 static shots, one for each of the 13 dinners that Shengze Zhu filmed once a month with a Chinese working class family. Making brilliant use of variations in framing dictated by confined spaces and showing mastery of elision, bringing dynamism to the narrative, the young filmmaker observes the funny, tense and dramatic interactions of the three-generation family, illustrating the socio-economic challenges facing a large part of China's population.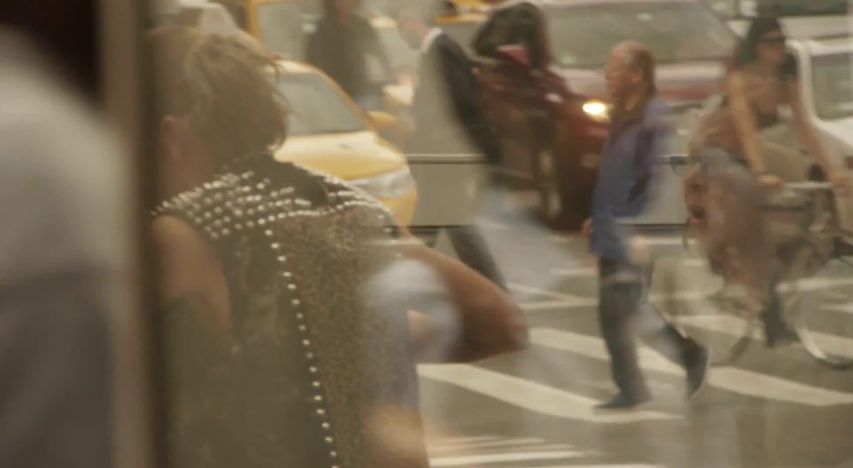 Counting
Jem Cohen│USA│Documentary│2015│Color│111min│6+
9/8 Sat 14:00、9/14 Fri 19:20
Fifteen distinct but interconnected chapters, shot in locations from Russia to New York City to Istanbul. Together, these build to a reckoning at the intersection of city symphony, diary, and essay film. Perhaps the most personal of Cohen's documentary works, COUNTING measures street life, light, and time, noting not only surveillance and over-development but resistance and its phantoms as manifested in music, animals and everyday magic.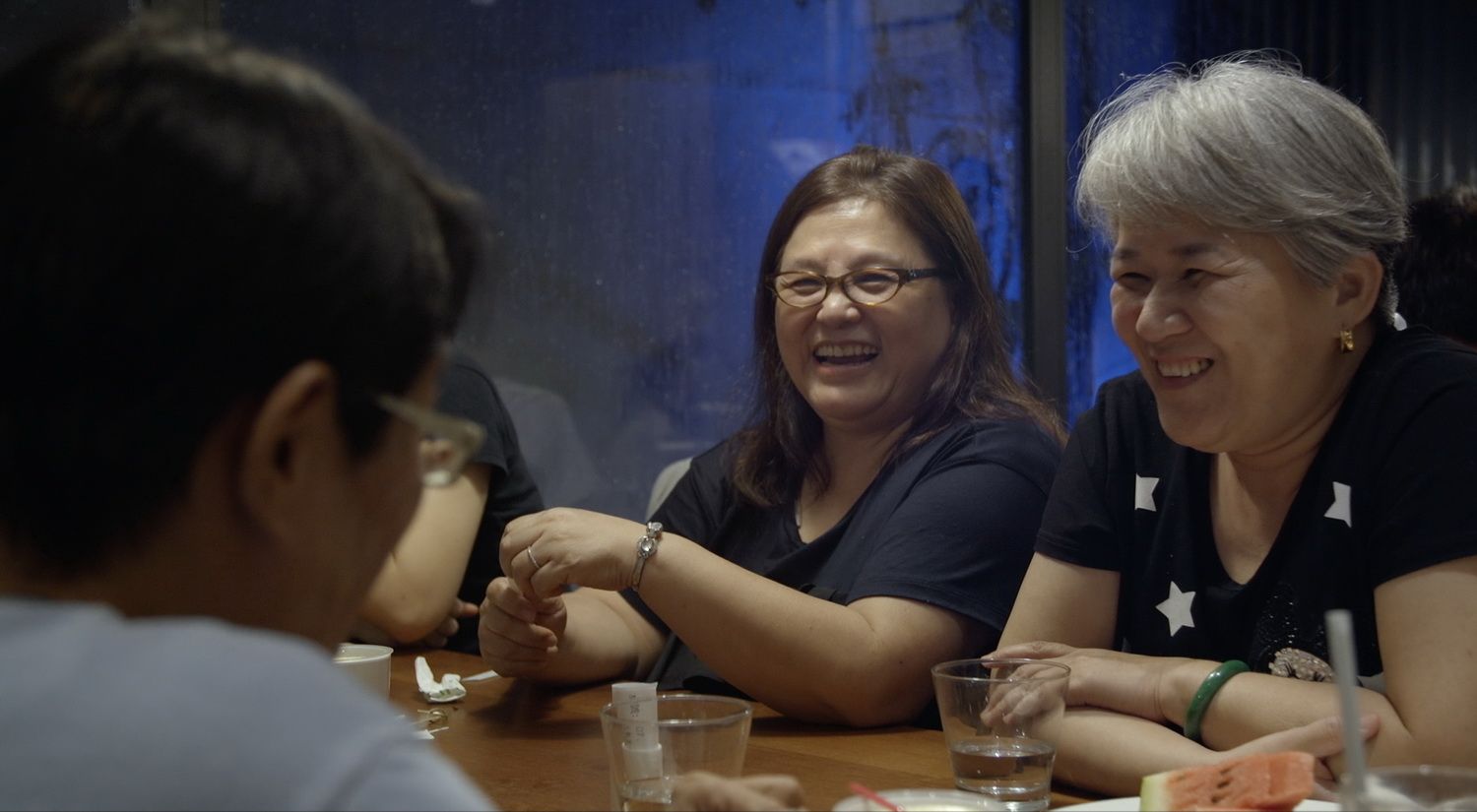 A Journey with Invisible Friends
Lin Ming-Chien│Taiwan│Documentary│2018│Color│118min│0+
9/2 Sun 18:20、9/9 Sun 14:00★
It's 2016, and director Mitch is about to make a documentary about the nature of karma and causality, curious to explore these mysteries with the help of channels who can relay messages from gods and spirits. On the first day of shooting, to his surprise, Mitch learns that the gods are contacting him through the channels: they want Mitch to resolve some karmic issues in his family and to do something to help the victims of the earthquake in Taiwan earlier that year in order for him to earn the right to tell this story.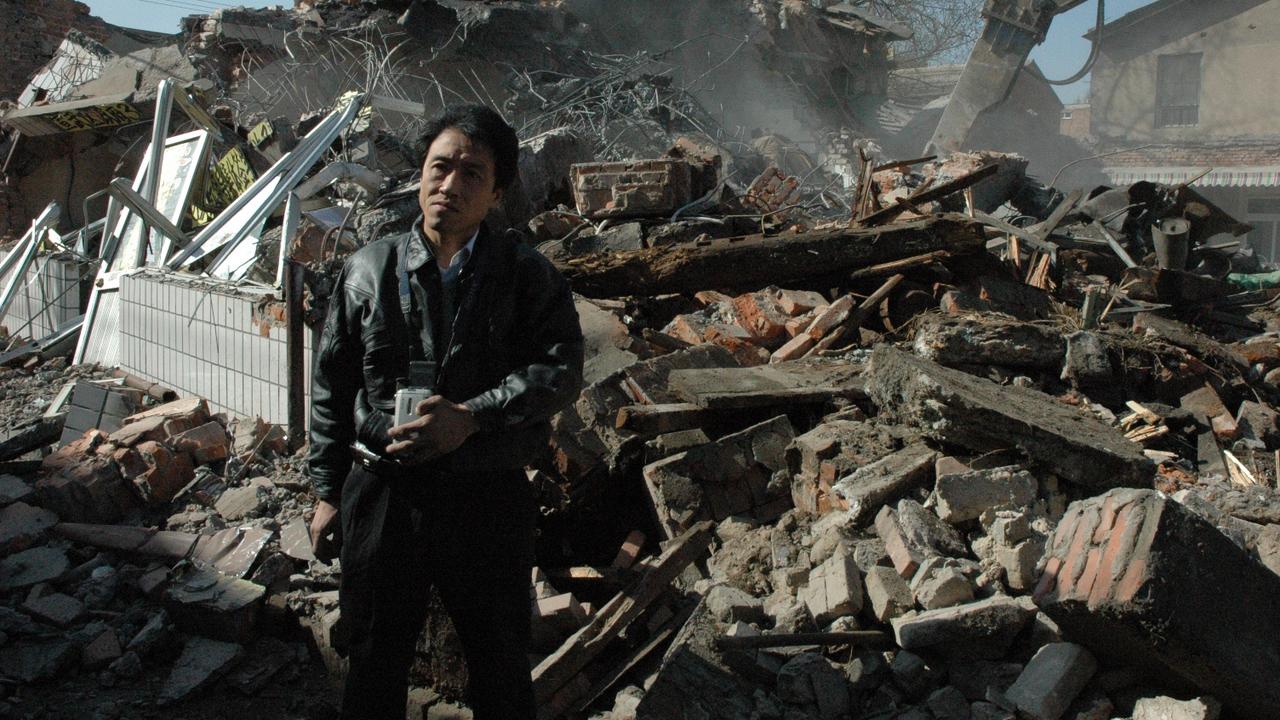 Taiwan Premiere
Meishi Street
Ou Ning, Cao Fei│China│Documentary│2006│Color│85min│6+
9/7 Fri 19:20、9/15 Sat 18:20
Meishi Street shows ordinary citizens taking a stand against the planned destruction of their homes for the 2008 Beijing Olympics. In order to widen traffic routes for the Olympic Games, the Beijing Municipal Government orders the demolition of entire neighborhoods. Several evictees of Meishi Street, located next to Tiananmen Square, fight through endless red tape and the indifference of fellow citizens for the right to keep their homes. Given video cameras by the filmmakers, they shoot exclusive footage of the eviction process, adding vivid intimacy to their story.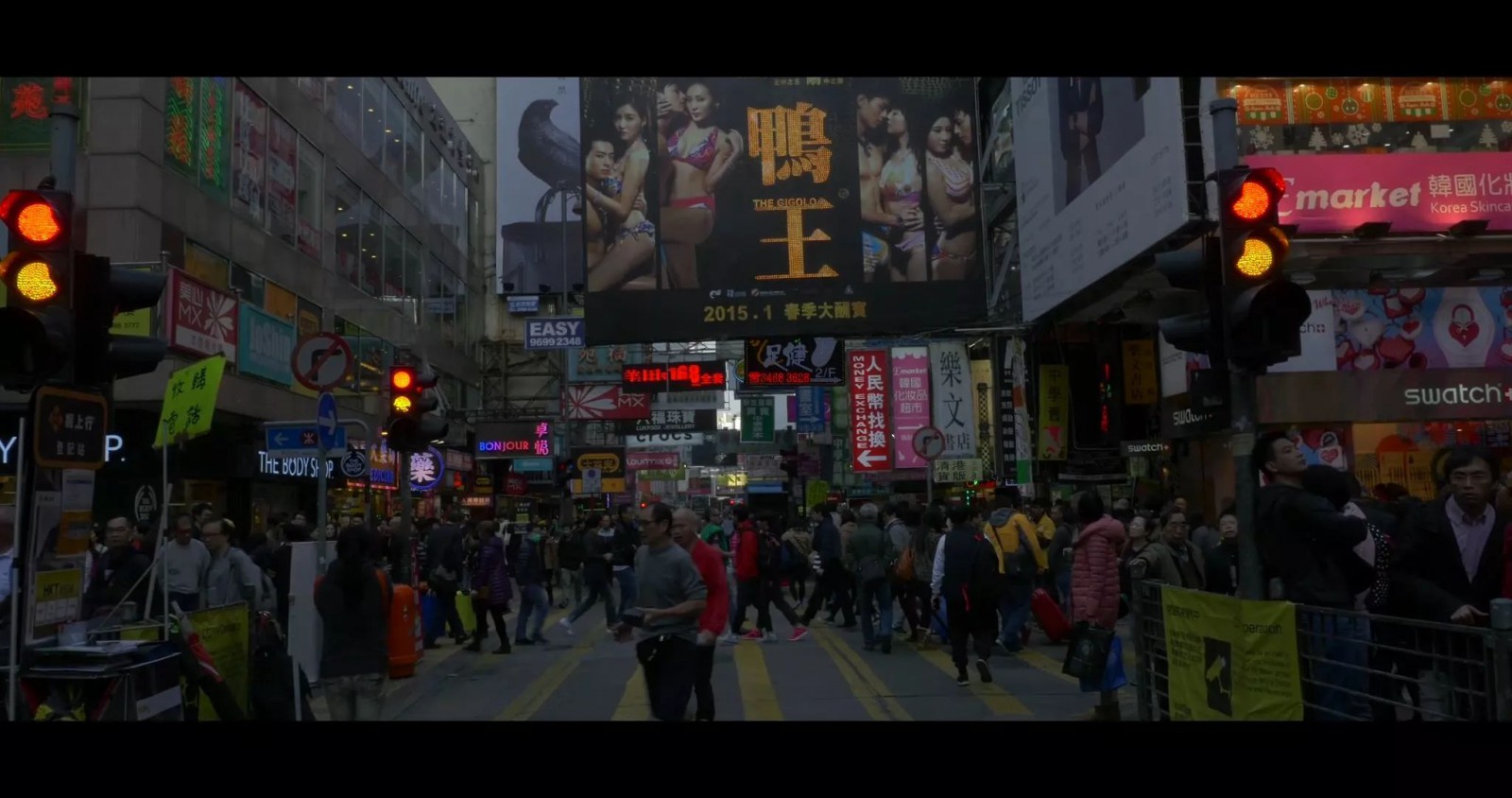 Where Are You Going
Yang Zheng-Fan│China, Hong Kong│Documentary│2016│Color│130min│0+
9/16 Sun 18:20、9/23 Sun 14:00★
The one and only character in the film is Hong Kong, a city where I spent five years living there as an outsider. During my stay in Hong Kong, I, together with the city, experienced its intensive economic/political/social changes from 2009 to 2014. Conveyed by thirteen journeys on a taxi wandering around the city, with off-screen conversations between the driver and different passengers, this film explores the moving landscape of Hong Kong, examining the city's past, present and future, as well as unveiling the alienation and confusion of its people after the reform.
Date
28 August – 23 September 2018
Venue
U-mkt
Admission Price
Feature Films:TWD 50 Per ticket
For foreigners, ticket sales for each screening only at the information desk by cash and end 15 mins before the screening starts.
All tickets of each screening are avaliable from 12p.m. on 20 August.
Short Films Exhibition:Free
Credits
Organiser Jut Foundation for Arts and Architecture
 Director Aaron Y. L. Lee, Alex Y. H. Lee
 Project Manager Hung Yi-Ling, Liang Ya-Ting, Wei Huang
 Project Coordinator Huang Chun-Hsiang
 Marketing & Promotion Wayne Yang
 Administrator Lin Chi-Yun, Lisa Yang
Sponsor Jut Group
Film Curator Dot Connect Studio Ltd.
Exhibition design and key visual archicake design
Graphic Design AI Group