The History of Xinfu Market
In the past
1935-1945 the market for Taiwanese and Japanese
This market was previously entitled as Midoricho Foodstuff Market, which was later relocated and renovated to the present district, called 21, 3 Sanchome, Xintomicho at that time, due to its remoteness and ill-management, and renamed as Xintomicho Foodsftuff Market, also known as Xinfu Market.
Xinfu Market had started its construction on 7th of January, 1935, and officially launched on 28th of June in the same year. Apart from the market main body, it was also equipped with administrative office, manager dormitory, bicycle parking lot, the dumping ground, and public toilet. Inside the market, there were more than 30 stands, offering meat, fresh fish, vegetables, groceries, tobacco & liquor, and tableware. Vendors and customers were Taiwanese and Japanese, and thus products and life of market represented a well-blended horizon of these people. The images about the life in Xinfu Market have been always vivid in the memory of people who had been there, though they are very aged now. Those images are, such as, a vendor selling Ba-wan ( fried Taiwanese meatballs), Japanese housewives keeping it a habit to go into the market looking for materials for dinner, and the Japanese folk songs echoed in the market on the New Year's Eve.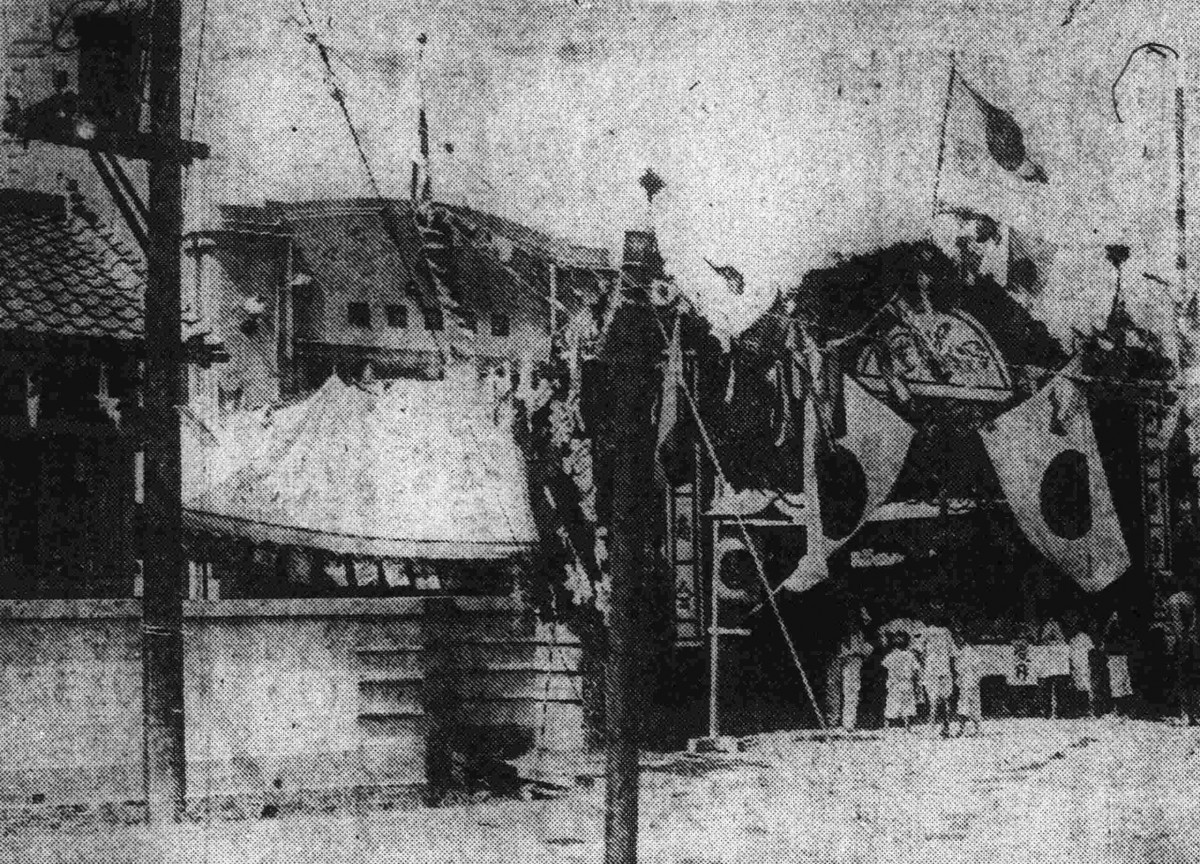 However, the prosperity of this new market did not last long after its launch, due to the competing peddlers nearby. That later led to the policy to endorse those peddlers to be part of the market in 1937 and respectively eased the embarrassing situation of in-market vendors. The operation of Xinfu Market suffered another struck in 1940s resulting from the situation brought about by World War II. People were shadowed in the fear of air raid, and constrained by rationing public goods imposed by the government.
1945-1970 A Life-field Full of Interactivities
After WW II, Xinfu Market was re-open, and vendors once again gathered themselves to the market and Sanshui Street by the side. Xinfu Market had reached its peak at certain point, regarding uprising demand from rapidly increasing population in Taipei City, which was resulted from the mass migration led by the Nationalist Government (KMT), and also the flourishing trend to have catering parties for special occasions at that time. Other than general trading, Xinfu Market was back then an important community space. Recorded by news coverages, some locally national celebrating performances, theatrical events, or charity shows had already been taken place in Xinfu Market.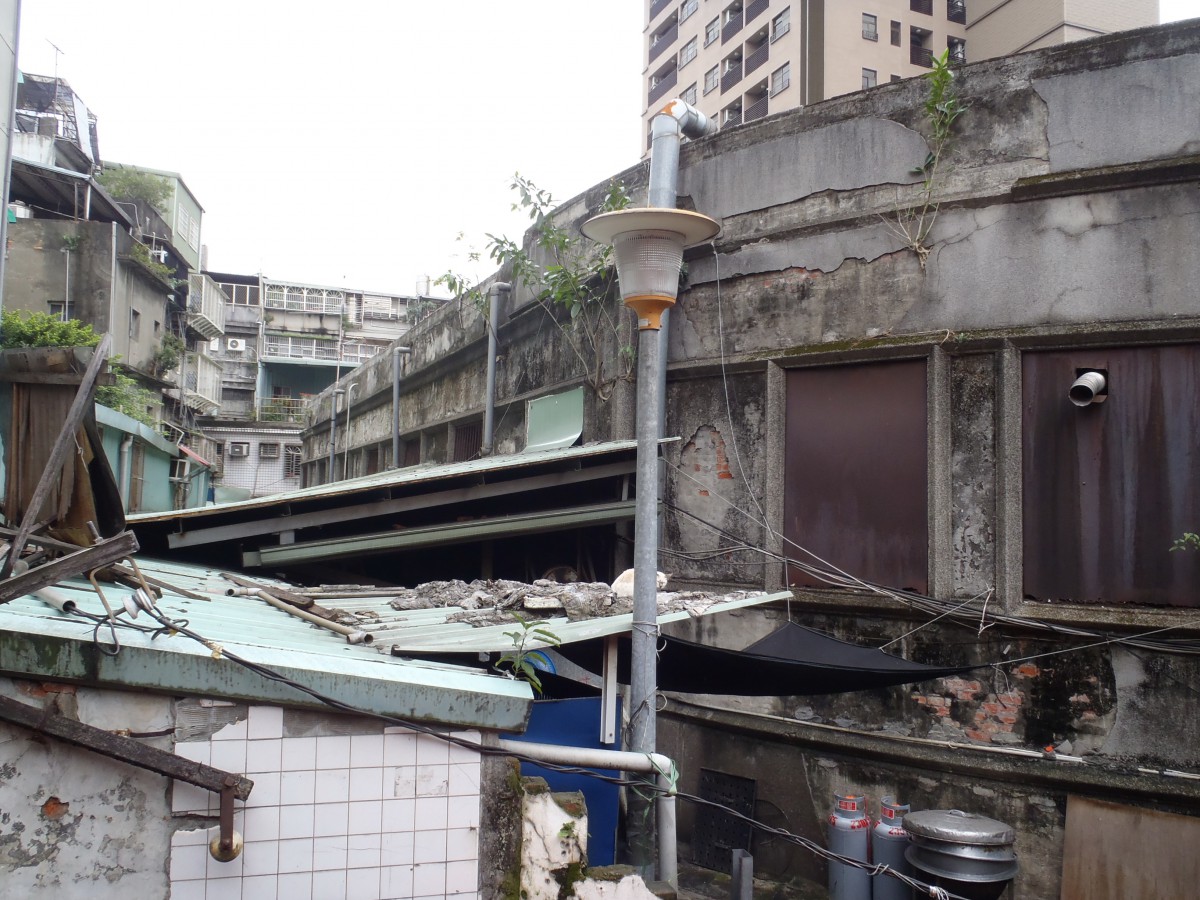 Apart from local vendors in Wanhua many young adults from central and southern Taiwan desiring to develop their career, chose to settle down here, one after another, building up low blocks on the margin and outside of Xinfu Market, and took the ground floor as the preparatory backstage, such as slaughtering chickens and ducks, or for stocking. Those low blocks were connected to the internal part of the market and there would be attached space designed like a little attic, which people call them"puànn-lâu-á" (literally means "half-high house"), and it served as the living space for the whole family as well. This shows how Xinfu Market had developed to its bloom, which means, on the one side, the surroundings kept a very lively and busy pace for trading; on the other side, here also represents a home for many children who had grown up in the market.
While Xinfu Market was expanding its trading scale, the vendors gathering outside, on Sanshui Street, also wanted to partake the benefit, and thus affected the business inside the market. For soothing this situation, in 1968, representatives from both sides had pleaded with Taipei City Government for market expansion, i.e., building a complex to accommodate the vendors inside the market and the peddlers outside the market. However, this plead was not carried out.
1970-1990 The Phase of Struggle for Survival
The time around 1970s, regarding competition from various dimensions, the survival pressure in Xinfu Market was not easy to unseen. Firstly, in 1978, Huanhe Market launched with the orientation of wholesale. That means, it is with the advantages of multiple product choice and lower price, with which are what Xinfu Market, as retail market, cannot compete. Secondly, the issue of illegal vendors long since Japanese rule was getting worse, particularly for the sections of Longshan Temple square and on Sanshui Street. Those sections were more convenient for consumers to approach, and their price was lower than average as well. This had reduced the intention of consumers to go for Xinfu Market.
In 1968, outside the main gate of Xinfu Market, there was East Sanshui Street Market officially and legally established. As a result, those vendors are not to be frightened to be banned any more, and East Sanshui Street Market is open from 6 A.M. to 1 P.M., which covers the open hour of Xinfu Market as well and ushered in its gradual decline.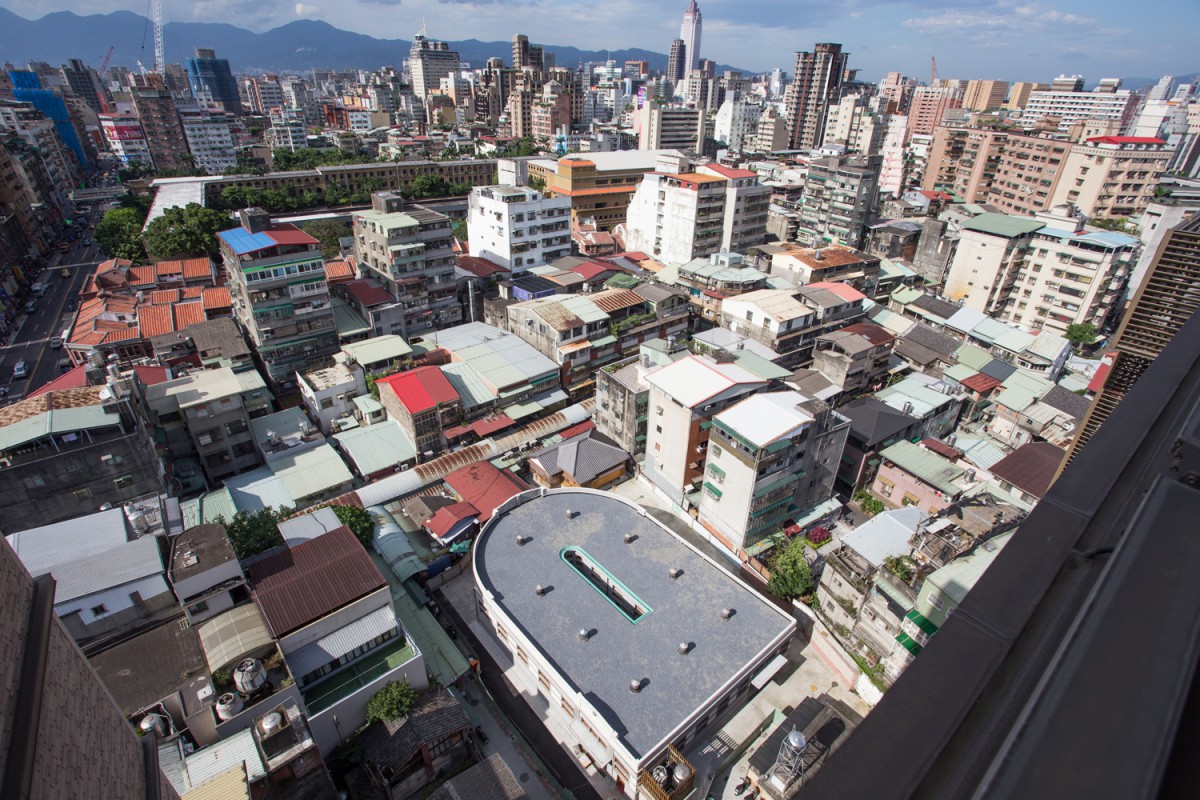 In 1988, the first agricultural product marketing center in Taipei City was established in Xinfu Market, which was aimed to boost up the awkward situation of this old market, and to be the test case of cooperation with local farmers'associations to do the promotion. However, this did not work effectively as expected, due to the overloaded cost of transporting goods.
1990- From a desolate market toward to be a cultural asset
Since 1990s, the whole social structure of Taiwan has been in transition. More and more career women cannot make it to shop in traditional markets due to limited time frame, and nuclear families frequently prone to directly dine out. Besides, people tend to demand a lot more upon dietetic hygiene by virtue of the uplift of educational level. Therefore, traditional markets have become less favored and gradually replaced by modernized supermarkets, which offer clean and bright space and longer open hours.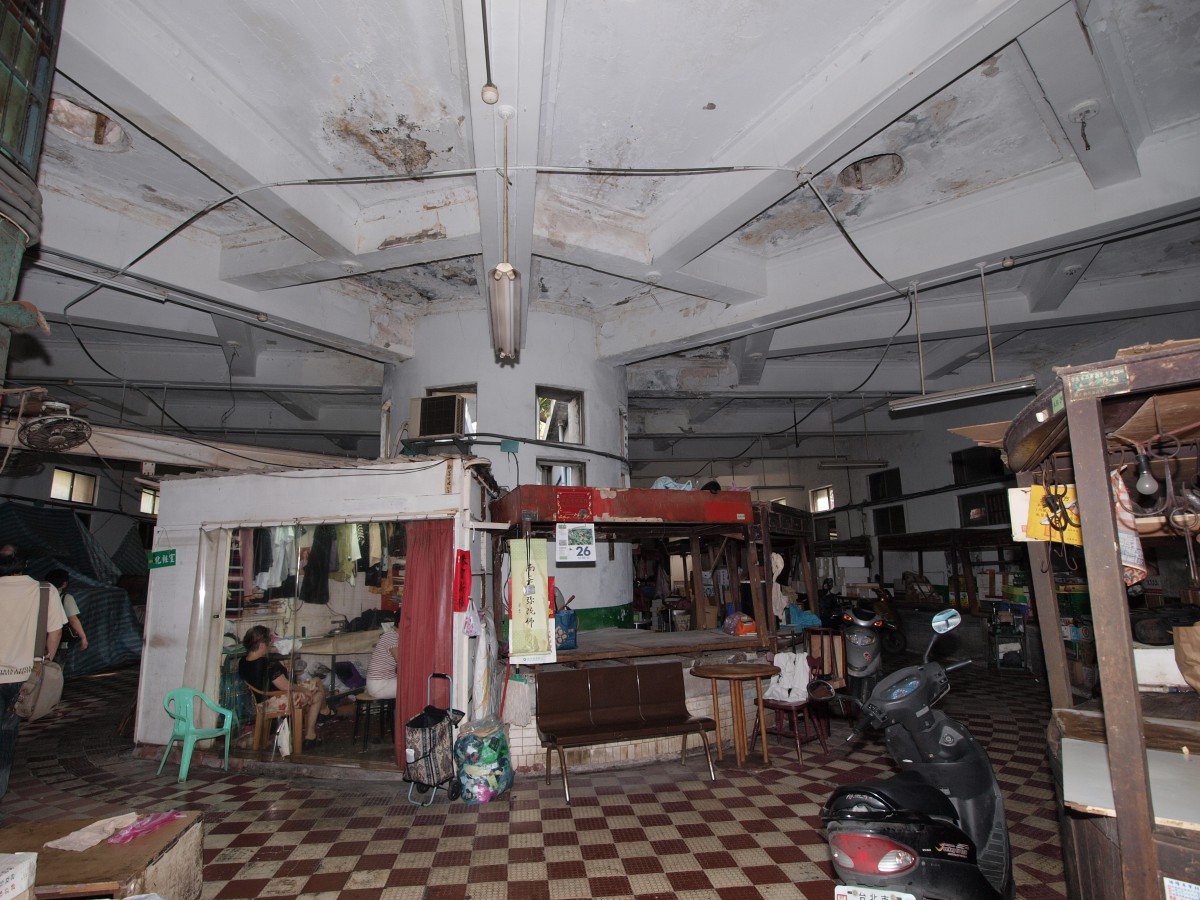 Such social condition change aggravated the conundrum of Xinfu Market. Most of its vendors were forced to move out for new location, and vending space inside the market had become something like a storehouse for stocking goods and stuff. Only a grocery stall, pork stalls, ice factory and tailor's shops near the main gate and close to East Sanshui St. Market managed with effort to survive owing to favorable position. Former vendors were gradually aged and retired, whereas most of their children chose to leave the market to make another living. The once vitality of this market was faded away.
After 2005, the historical value of Xinfu Market started to be valued, and it has been in the transition from a desolate market in the past to become a historical space embedded with profound epoch significance of the day. Regarding the stagnant development Xinfu Market involved, it has kept the original appearance built during Japanese rule and therefore was designated as historical site of Taipei City in 2006. After 2012, vendors still stayed inside the market moved out one after another. It was Taipei City Market Administration Office in charge to complete restoration of Xinfu Market in 2013.
The Architectural Feature of Xinfu Market
Xintomicho Foodstuff Market was established in 1935, a public market set up in the later period of Japanese rule. The building was composed of various materials applied at that time. The main body of the market is a U-shaped plain house, supported by reinforced concrete (hereafter as RC), and the walls were constructed with confined masonry. Furthermore, the attached parts include a wooden Japanese style house and public toilet made of brick. Although the appearance of public toilet represents the modernization of market at that time, it is not all preserved due to long-term usage.
In 1930, Taihoku Prefecture government announced "Rules of Foodstuff Market", which regulated architectural structure and space arrangement of the market in detail with due hygiene consideration. Xintomicho Foodsftuff Market, was established under such circumstances. Other foodstuff markets set up in the same period have been either altered or abolished, such as the ones in Taiheicho (established in 1938, now abolished), Saiwaicho (established in 1938, now altered as Shihan Market), and Irifunecho(established in 1938, now altered as Zhixing Market). Therefore, Xinfu Market represents a rather treasurable resource for us to learn the modernized hygienic standard and architectural style of public markets during Japanese rule.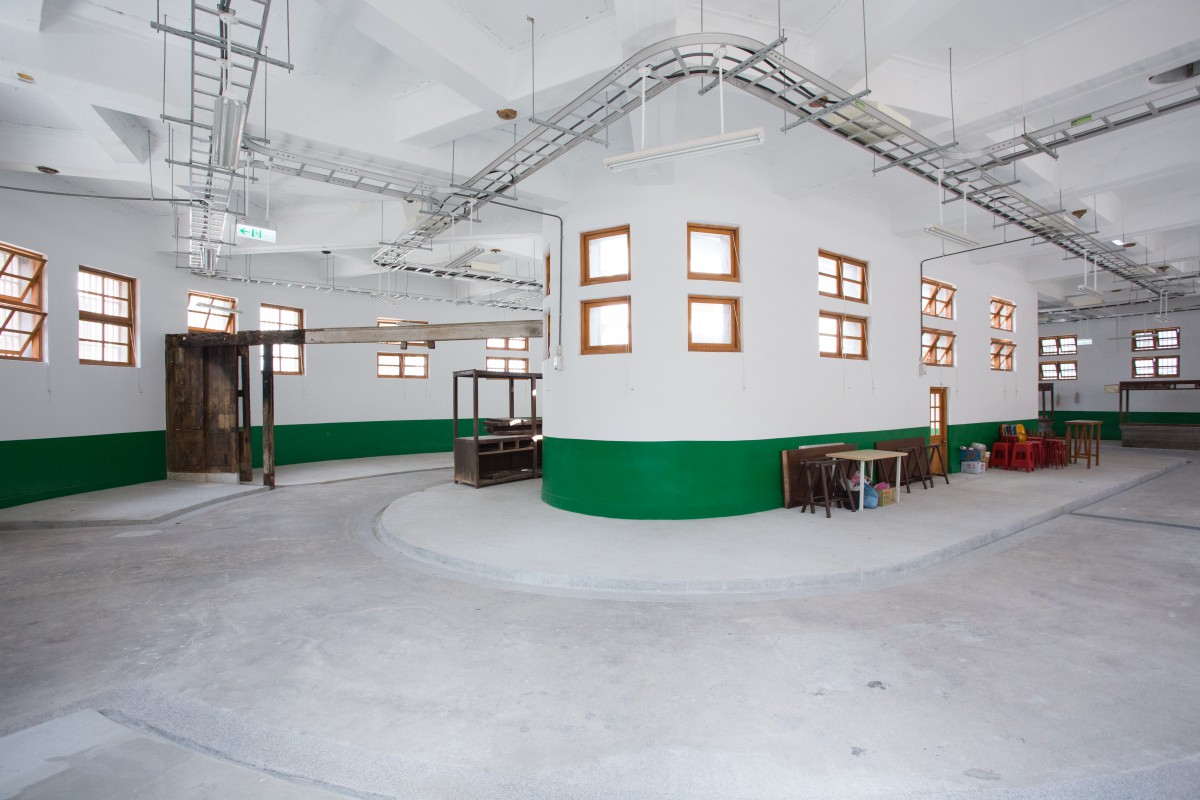 Xinfu Market was based with 1673 square meters and building bulk about 199 square meters . There were red-brick walls about 160 cm. high surrounded it. The walls of the main body were RC bricks decorated with washed stones in horizontal lines. Above each entry was with canopy, the roof was made of concrete, and supported by RC beam columns. The overall architectural style is simple and refined. It features with less decoration, but excellent functions. For instance, Xinfu Market's U-shaped form is fairly rare in Taiwan's public markets. This U-shaped form not only makes smooth shopping lines possible and its unique central courtyard also meets the requirement of good ventilation and lighting for the market.
In the northeast corner of the market base, there is a wooden Japanese style house, which served as manager's office and dormitory at that time. The arrangement of public area and private area in this house is well-divided. The access of this office faces west side and right next to the main gate of the market for vendors' convenience. The residential part of this house is equipped with its own access facing Sanshui St. . The wall surrounding this house also saves some private space of the residents from the market.