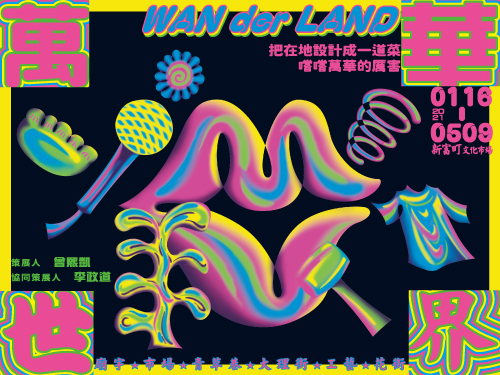 2021-01-16 10:00 through 2021-05-09 18:00
About the Exhibition
In recent years, instead of blindly following the lifestyles of other countries, Taiwan has been gradually developing its own charisma and sense of identity. If we do not wish to go with the flow of popular trends, we must thus tap into local life. On the road to discovering Taiwanese culture, the old expression "First Tainan, second Lugang, third Bangka" prompts us to understand more about Wanhua (aka Bangka). Many Taipei people have asked the questions "Where is Wanhua?" and "What is in Wanhua?" As portrayed in the movie "Monga," the stereotypical images that often come to mind are of gangsters, temples, brothels, and homeless people. However, Wanhua is more than that.
As we recognize the value of local cultures, working with the cohesiveness JUT Foundation for Arts and Architecture accumulated through the organization of exhibitions and activities, we ask ourselves, "How do we close the gap between local cultures and everyday life?"
Through this exhibition, we step into the old Wanhua from 30 to 40 years ago. We invited outstanding artists in five senses to gain inspiration from six areas of Wanhua–Temples, Markets, Herb Alley, Dali Street, Crafts, and Hanamachi–to construct a spectacular lineup. As if creating the menu for a fine dining restaurant, we planned six courses for Wanhua filled with local.
Date
16 January 2021 – 9 May 2021
Venues
U-mkt (No. 70, Sanshui Street, Wanhua District, Taipei)
Exhibition Team
Curator|Shi-Kai Tseng
Co-Curator|Cheng-Tao Lee
Organized by|JUT Foundation for Arts & Architecture
Planning by|JUT Foundation for Arts & Architecture, Shikai Studio, Taipei West Town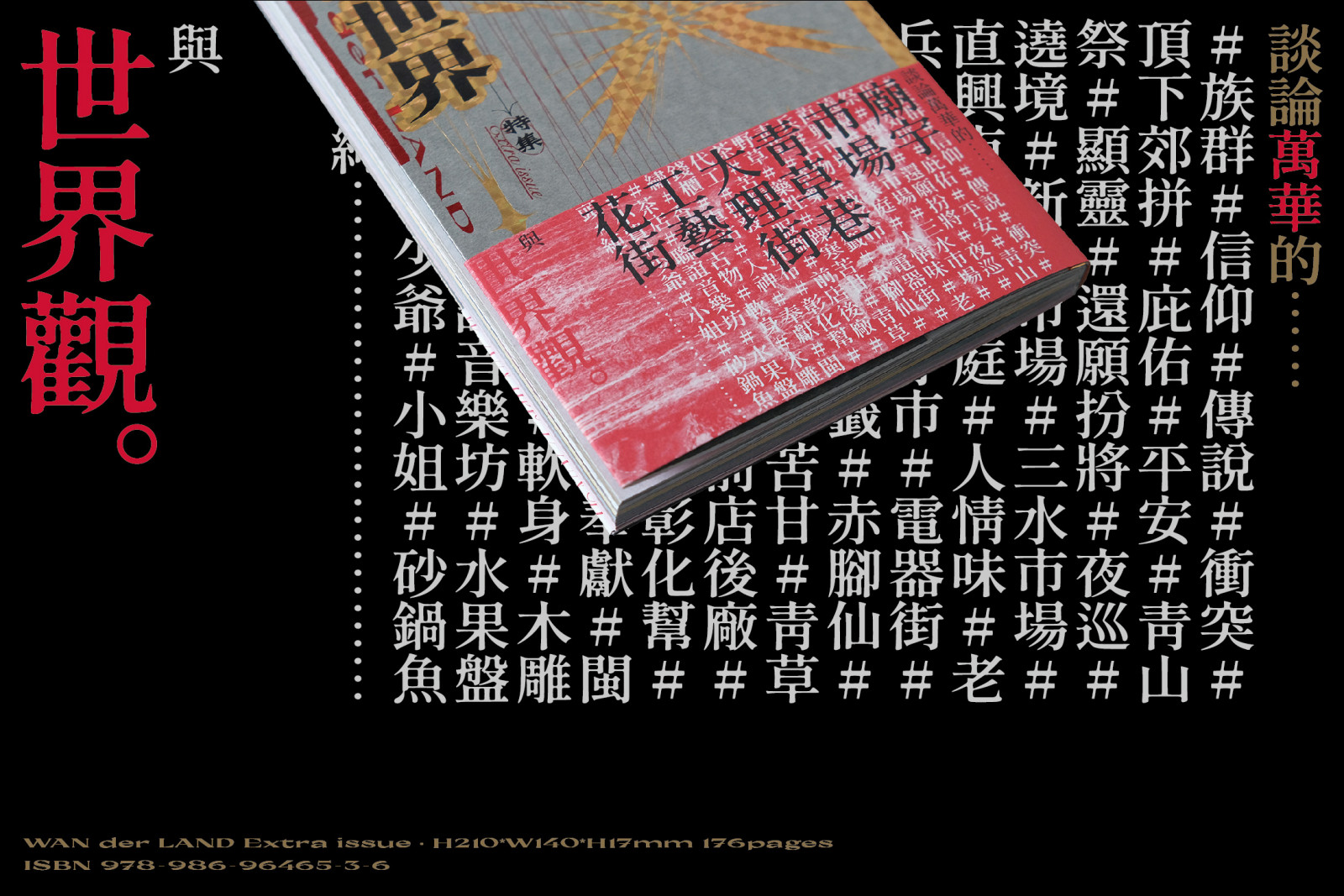 Special Edition "WAN der LAND Extra Issue"
This is a special publication on the exhibition WAN der LAND. Through texts and images, it discusses the context behind the culinary creations and presents the information collected from the field research which was difficult to express on-site. At the same time, it is also a practical guidebook on Wanhua. Readers can get a deeper understanding of the district via keywords and recommendations from local residents.
It includes previous field research results, images of the culinary creations, and stories about Wanhua through the eyes of content creators, just like looking at Wanhua through a kaleidoscope.
Awards
✦ 2021 Golden Pin Design Award
✦ 2022 Golden Butterfly Award – Bronze